My Blog
Posts for: October, 2020
By Linden Dental
October 18, 2020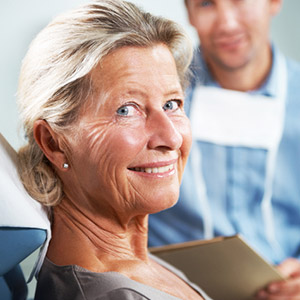 October is National Dental Hygiene Month, when we call attention to the importance of keeping those pearly whites clean. Brushing and flossing, along with regular dental cleanings, protect your teeth and gums from dental disease. It might also lessen the risk or severity of heart disease, arthritis—or even dementia or Alzheimer's disease.
Sound far-fetched? A number of years ago, researchers noticed that people with periodontal (gum) disease were also more prone to systemic conditions like chronic heart and lung diseases, diabetes or rheumatoid arthritis. The common thread: inflammation, the body's response to infection or trauma.
Inflammation in and of itself is a necessary part of the healing process. But if it becomes chronic, as it often does with a gum infection and these other systemic diseases, this defensive response meant to aid healing can instead damage tissues.
We've also learned that inflammation arising from gum disease may worsen inflammation associated with other systemic conditions. It can work the other way as well: If you have an inflammatory disease, your risk for gum disease goes up and any gum infection can be more acute.
What we've learned recently, though, might be even more concerning: Results from a recent study are showing some evidence of a link between gum disease and dementia and decline in cognitive ability. The study, published in the journal Neurology this past July, followed approximately 8,000 Americans for twenty years. Participants came from a variety of locations and demographic subsets, and were on average in their early sixties with no signs of dementia at the beginning of the study.
Of the participants who completed the study, about 19% had developed dementia. Of these participants, those with severe gum disease and tooth loss were slightly more likely to have dementia than subjects with healthy teeth and gums.
At the very least, these studies raise more questions about the connections between oral and general health, calling for further exploration. One thing's for sure, though—healthy teeth and gums play an important role in the overall quality of life and health. The time and effort required for the following are well worth it to maintain a healthy mouth.
Brush and floss your teeth every day without fail;
Visit your dentist at least twice a year for professional cleanings;
Eat a "tooth-friendly" diet low in sugar and rich in vitamins and minerals (especially calcium);
See your dentist as soon as possible if you notice swollen, reddened or bleeding gums.
We all want to stay fit and active throughout our senior years. Taking care of your teeth and gums—especially with daily oral hygiene—is a key part of the formula for a long and happy life.
If you would like more information about the importance of dental hygiene to overall health, please contact us or schedule a consultation. To learn more, read the Dear Doctor magazine article "10 Tips for Daily Oral Care at Home."
By Linden Dental
October 08, 2020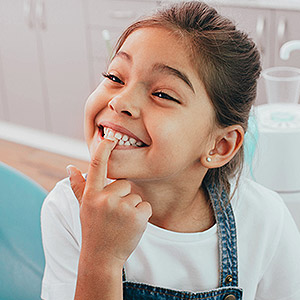 Being a parent can be a rewarding role. But it's also hard work, especially the effort required in keeping children healthy. In that respect, there's one area you don't want to overlook—their dental health.
Taking care of their teeth and gums has two aspects: their current state of dental health and their ongoing development that impacts future health. Fortunately, you can address both the present and the future by focusing on the following areas.
Prioritizing oral hygiene. From the moment your child is born, you'll want to practice daily oral hygiene to keep their teeth and gums clean of disease-causing bacterial plaque. This starts even before teeth erupt—simply wipe their gums with a clean wet cloth after feeding. As teeth emerge, begin brushing each one with a small amount of toothpaste. Around your child's second birthday, start training them to brush and floss on their own.
Limit their sugar intake. The biggest threat to your child's teeth is tooth decay, which is caused by bacteria. These bacteria multiply when they have plenty of sugar available in the mouth, one of their primary food sources. It's important then to reduce the sugar they eat and limit it to mealtimes if possible. Also avoid sending them to bed with a bottle filled with sweetened liquids, including juices and even formula.
Visit the dentist. You're not in this alone—your dentist is your partner for keeping your child's teeth healthy and developing properly. So, begin regular visits when your child's first teeth appear (no later than their first birthday). You should also consider having your child undergo an orthodontic evaluation around age 6 to make sure their bite is developing properly.
Practice oral safety. Over half the dental injuries in children under 7 occur in home settings around furniture. As your child is learning to walk, be aware of things in your home environment like tables and chairs, or hard objects they can place in their mouths. Take action then to move these items or restrict your child's access to them.
Good habits in each of these areas can make it easier to keep your child's teeth and gums healthy and on the right developmental track. That means good dental health today that could carry on into adulthood.
If you would like more information on children's dental care, please contact us or schedule an appointment for a consultation. You can also learn more about this topic by reading the Dear Doctor magazine article "Top 10 Oral Health Tips For Children."