My Blog
Posts for: June, 2021
By Linden Dental
June 15, 2021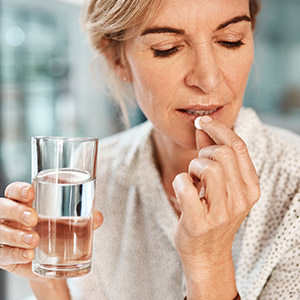 In a little over a century, antibiotics have changed the face of healthcare. We no longer fear cholera, strep throat or even a small cut as our forebears did a hundred years ago. Antibiotics are also an essential weapon against infection in dental situations.
But evidence is mounting that we're overusing these miracle drugs. Besides continued growth in antibiotic prescriptions, sometimes to preempt a possible infection rather than treat an existing one, food producers are increasingly adding them to animal feed and other products as a preventive measure.
The problem with expanding our uses of antibiotics is the ability of targeted microorganisms to develop defenses against our most common drugs. Some may even mutate into a kind of "super bug" like Methicillin-resistant Staphylococcus aureus (MRSA), which no longer responds to a particular antibiotic.
As older antibiotics become less effective, we must develop newer drugs to overcome the strengthened defenses of targeted microorganisms. But this takes time—meanwhile, as antibiotic options dwindle, more than 2 million people each year encounter an antibiotic-resistant infection that results in around 20,000 deaths according to the Centers for Disease Control (CDC).
But there are hopeful signs that the world is now rising to meet the threat of antibiotic resistance. For example, support is growing within the U.S., Canada and the EU to ban the use of antibiotics in animal feed except for treating actual infections.
Many healthcare organizations are also exploring ways to reduce unnecessary antibiotic prescriptions. One way is to make better use of testing, especially to identify the precise bacteria causing an infection so that it can be targeted with a specific antibiotic that will best respond to it.
We're also seeing modifications in the use of antibiotics as a preventive measure. For example, people with certain conditions like congenital heart problems or joint prosthetics have routinely received antibiotics before dental procedures to preempt infection. In recent years that list of conditions has been trimmed substantially.
The move toward a more conservative use of antibiotics will have an impact on healthcare, including dentistry. But whatever the changes, dentists and other health professionals will continue to place their patient's health at the forefront.
If you would like more information on the use of antibiotics in dentistry, please contact us or schedule an appointment for a consultation. You can also learn more about this topic by reading the Dear Doctor magazine article "Antibiotics: Use and Abuse."
By Linden Dental
June 05, 2021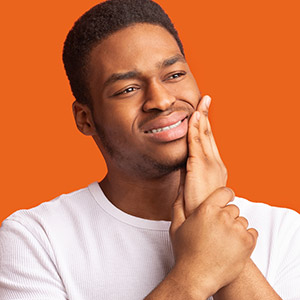 When you see your dentist about mouth pain, you expect to hear that it's a decayed or fractured tooth, or maybe a gum infection. But you might be surprised if your dentist tells you there's nothing going on inside your mouth to cause the pain.
It's not that far-fetched: The pain could be originating elsewhere. This is known as referred pain, where pain radiates from its origin to another part of the body.
Unless there's an obvious oral cause for the pain, it's best not to undertake any treatment involving the mouth until we've pinpointed the actual cause. That said, the cause is usually not too far away.
Facial nerve disorders. The trigeminal nerve courses on either side of the face from the upper skull through the cheeks and ends around the lower jaw. But if portions of the nerve's protective sheathing become damaged, the slightest touch on the face could trigger prolonged pain. Because of its proximity to the jaw, the pain can often be misidentified as a toothache.
Jaw joint pain. When joints connecting the lower jaw to the skull become traumatized and inflamed, a condition known as Temporomandibular joint disorder (TMD), the pain can radiate toward the jaw. In some cases, the person may easily mistake the muscle pain and spasming for a toothache.
Ear infection. As with TMD, your "toothache" may actually stem from an ear infection or congestion radiating pain into the jaw. It can also happen in the opposite direction—ear pain could actually be the referred pain of an infected back tooth—emphasizing the importance of precisely determining the originating source of any pain in the jaws or face.
Sinus pain. The large maxillary sinuses are located on either side of the face just above the back of the upper jaw. Because of its proximity, pain from a sinus infection can seem to be coming from one of the back molars. And as with ear infections, frequent sinus infections could in fact be caused by an infected tooth penetrating through the sinus floor.
These and other examples of possible referred pain illustrate how "tricky" a presumed toothache can be. Finding the true source of oral or facial pain will ensure you receive the proper treatment for lasting relief.
If you would like more information on oral or facial pain diagnosis and treatment, please contact us or schedule an appointment for a consultation.