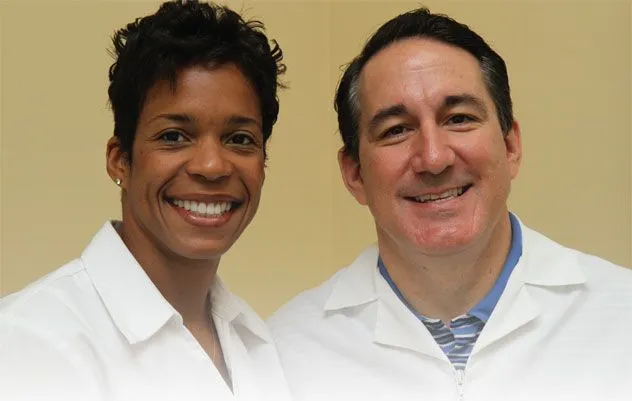 Dr. Richard Linden
Dentist Naples, FL
Linden Dental, P.A.
Dr. Richard Linden was born in 1965 to loving parents in Detroit, Michigan, where he lived until age 28. Dr. Linden graduated from Notre Dame High School (Harper Woods, Michigan, 1983) where, as an honors student, he was awarded a National Merit Scholarship. He conducted his undergraduate studies at Oakland University (Rochester, Michigan) where, in addition to his studies, he worked as a lab researcher at the Kresge Eye Institute (1987,88,89) under Sheldon Gordon, PhD. He graduated with honors, earning a Bachelor of Arts degree in Biological Sciences from Oakland University in 1989. Dr. Linden then attended the University Of Detroit School Of Dentistry, where he was active in student government, and graduated with honors in 1993. He moved to Florida in 1993 and has been in private dental practice for the past 20 years. He studies dental continuing education regularly, lectures occasionally, and works continually to uphold and promote conscientious, ethical dental practices. Dr. Linden is certified to perform Invisalign* brand orthodontics (braces without wires), and Lumineers* brand veneers.
Personal Anecdotes
Dr. Rick recalls: "As far back as I can remember, I wanted to become a dentist. I recall completing a 'What I want to be when I grow up' report in grade school, and even then I knew I wanted to become a dentist. I also remember that I graduated from Oakland University on Friday, and started Dental School at U of D the following Tuesday. On my first day of dental school, I met another dental student named Maria, who is now known as Dr. Maria Linden. We have been together 28 wonderful years, and we own a small ranch near Zolfo Springs, Florida.
Hobbies past and present: "Too many to list. I grew up playing hockey and all the usual sports, and then I raced dirt bikes and cars for years. I've also been a musician since childhood, and I've been in several amateur and professional bands over the years. I play guitar, banjo, ukulele and I'm currently taking piano lessons. But please don't ask me to sing."
Dr. Maria Linden
Dentist Naples, FL
Linden Dental, P.A.
Dr. Maria Linden graduated for Saint Ladislaus High School in Hantramck, Michigan. Dr. Maria received an Applied Science Degree from Ferris State University in Big Rapids, Michigan. Dr. Maria completed her Pre-Dental studies at Marygrove College in Detroit, Michigan. She received her Doctor of Dental Surgery Degree from University of Detroit-Mercy in Detroit, Michigan. She completed a General Practice Residency in Hillsborough County Dental Research Clinic in Tampa, Florida.
Dr. Maria joined the private practice of classmate, best friend, and husband in Naples, Florida. Dr. Maria and Rick are fulfilling their dream of practicing together and providing quality dental care for their patient family.
Dr. Maria is a member of the American Dental Association, Florida Dental Association, West Coast Dental Association, Bonita Springs Study Club, and Naples Dental Seminars. She has studied at The Dawson Academy in St. Petersburg, Florida.
Dr. Maria enjoys spending time at the ranch with her husband; she also enjoys running and cycling. She enjoys music and is currently taking piano lessons.