Teeth Cleaning in Naples, FL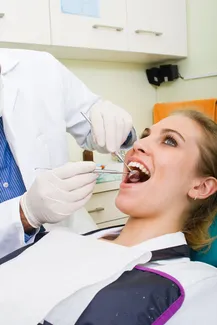 Everyone, regardless of their health, should visit their Naples, FL general dentist here at Linden Dental, PA, every six months for routine checkups and cleanings. While good at-home oral hygiene is imperative to a healthy smile, consider these professional dental cleanings to be the best way to make sure your smile is completely clean and free from plaque and tartar. This also greatly reduces your risk for cavities and gum disease.
Regular Teeth Cleanings
Regular cleanings take place at your dentist's office every six months. These important appointments benefit your oral health by removing all of the plaque and tartar on your teeth. Additionally, regular cleanings allow your dentist to examine your teeth and mouth to spot any abnormalities or dental conditions. An examination twice a year can mean the difference between conservative and more complex or invasive treatments.
At-Home Dental Hygiene
Seeing your dentist twice yearly can truly benefit your oral health. However, keeping up with your oral care routine between dental visits will keep your teeth healthy and clean. Brush twice daily for at least two minutes. Floss once using a new strand of floss for each quarter of your mouth. This, coupled with regular dental examinations, will help keep your teeth, mouth and oral tissues stay in tip-top shape, free of decay and gum disease.
To schedule an appointment for a teeth cleaning and exam at Linden Dental, P.A. in Naples, FL, call our office at (239) 593-0777 today!